Top 5 Wednesday: Most Disappointing Reads of 2018
Top 5 Wednesday: Most Disappointing Reads of 2018
It's been AAAAAAGES since I last did a Top 5 Wednesday. But here I am and here we go!
This is my Top 5 Most Disappointing Reads of 2018.
The Power by Naomi Alderman (review)
A case of hype-disappointment. I had heard amazing things about this book. Everyone seemed to be raving about it. It didn't manage to convince me. I think I wanted more than what I got. People usually say this is a super feminist book. I didn't read it that way. If it was, we would have been better. Now we were exactly the same. Power corrupts. I wanted us to be better.
The Penelopiad by Margaret Atwood (review)
I don't get along with Margaret Atwood's writing. I'm always waiting for it to blow my mind and it never does. I read Madeline Miller's Circe as soon as it came out and wanted to go on a bit of a mythology rave but this one seriously let me down. It was the kind of book that left me feeling 'That's it?' after turning the last page. Unfortunately, I think I'm done with her books.
We are all completely beside ourselves by Karen Joy Fowler
This book did nothing for me. It's as simple as that. I couldn't get myself to care… That may sound harsh, I'm sorry. I don't pick books up with the idea of hating them, it just didn't happen with this one.
Aristotle & Dante discover the secrets of the universe by Benjamin Alire Saenz (review)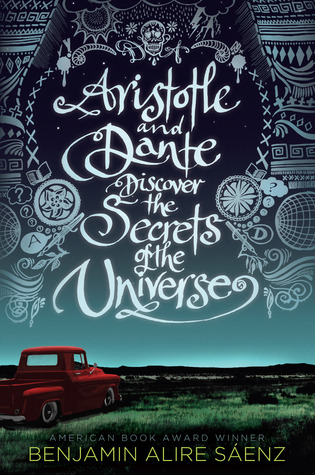 Another case of hype-disappointment. It seems like everyone has read this book. It also seems like everyone loved it. Before you come after me, relax. I'm not saying this is a bad book. I just felt a bit let down. I wanted to love it. I wanted to be moved by it. That didn't happen. It made me feel a bit weird. I didn't necessarily like the main characters… but you know, you win some, you lose some. (the cover is still gorgeous though…)
Breakfast at Tiffany's by Truman Capote
How this ended up being a classic I will never understand… It's a good thing it's only 100 pages long. Nothing happens… She's so naive. The guy sucks. It was all a bit meh… The movie, however, is even worse. They had to make it romantic, while I appreciated that the book didn't explicitly go there. Yes, Audrey is great and I did like the cat. Other than that, there's nothing to tell.
Are you doing T5W? Let me know!